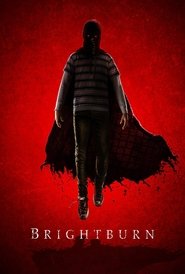 Watch Brightburn
What if Superman was an evil little boy?
May 10, 2019
US.
90 Min.
R
Synopsis
Tori and Kyle Breyer are a farm couple trying to have a child, but they cannot. This devastates them, especially Tori. A meteor falls from the sky near their farm with a baby inside. They decide to adopt him, naming him Brandon.
Years later, Brandon discovers that he has superhuman strength. That same night, Brandon sleepwalks to the farm's basement, which contains the meteor he arrived in. Tori stops and wakes him, with Brandon seemingly delirious. As Brandon ages, he grows more disobedient and disrespectful towards Tori and Kyle. To his parents' surprise, Brandon chews and bends a fork with his teeth; Kyle begins to suspect that something is wrong with Brandon.
Original title
Brightburn
IMDb Rating 6.7 2,042 votes
TMDb Rating 5.2 19 votes