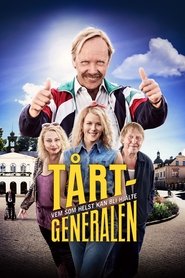 The Cake General
Set in 1984, Hans Pettersson (Hasse P.) decides to create the largest sandwich cake ever made in order to put his home town, Köping, on the map.
Beck 36 – The Thin Ice
Simon Lindström, the popular coach of a suburban junior hockey team is found stabbed to death. Does the murder have something to do with his side project: teaching unaccompanied refugee children to ice skate? This undertaking has certainly not been appreciated by everyone in their small, sheltered community. Martin Beck, who has returned in a more senior position, struggles to ...